After I read about SUnshiNeFAn's complain on MR.admin(TACTICAL MASTER)'s wall, I wonder is he still a good guy.
Although he helped this jewelpet wiki to become a clean web(that's why I think he's a great admin), I started to worry about him as he maybe he had use his power to forbid us to show our feelings of articles.
However, MR.admin is still a hero of our wikia , right?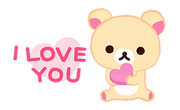 (don't care about this unrelated picture, I just use it to express my admire of MR.admin)
Ad blocker interference detected!
Wikia is a free-to-use site that makes money from advertising. We have a modified experience for viewers using ad blockers

Wikia is not accessible if you've made further modifications. Remove the custom ad blocker rule(s) and the page will load as expected.