I'm surprised that this is my first blog. but anyways, I would like to wish you all an late happy new year to all of you people on the Jewelpet Wiki, especially for my friend Ichigo and to our good leader TacticalMaster. Let's hope this year 2015 will give us happiness and peace for all of us. And let's also hope for the next Jewelpet anime after Lady Jewelpet!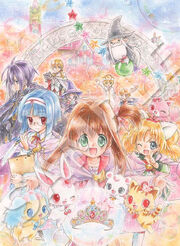 Ad blocker interference detected!
Wikia is a free-to-use site that makes money from advertising. We have a modified experience for viewers using ad blockers

Wikia is not accessible if you've made further modifications. Remove the custom ad blocker rule(s) and the page will load as expected.