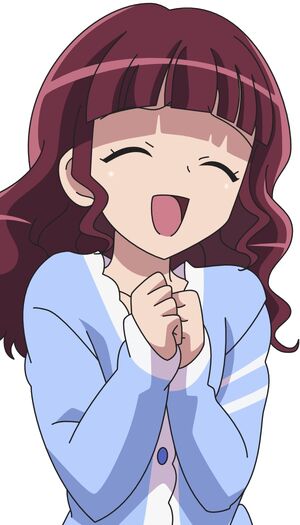 Komachi Saotome
is a minor character from
Jewelpet Sunshine
.
Role
She attends Sunshine Academy and is part of the Plum class. She is part of Kanon's posse along with Kaede and Titana.
She shares her room with Sango, with whom she bonds over a shared love of sweets.
In the epilogue,she and Sango opened a sweets cafe called Raspberry Caffe.
Ad blocker interference detected!
Wikia is a free-to-use site that makes money from advertising. We have a modified experience for viewers using ad blockers

Wikia is not accessible if you've made further modifications. Remove the custom ad blocker rule(s) and the page will load as expected.