Welcome to Jewel Pet wiki!
We currently have 287 pages. This is a site dedicated to the Jewel Pet franchise. Contributors are welcome!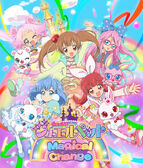 Jewelpet Magical Change
is an upcoming magical girl anime series based on the
Jewelpet
franchise. It is the 7th anime series overall. It is scheduled to premiere on April 14, 2015 at TV Tokyo and its affiliates at 9:30 AM.
For the first time in the franchise, Jewelpets are given the ability to transform between a Jewelpet and a human. The series will also introduce a new Jewelpet character named Larimer.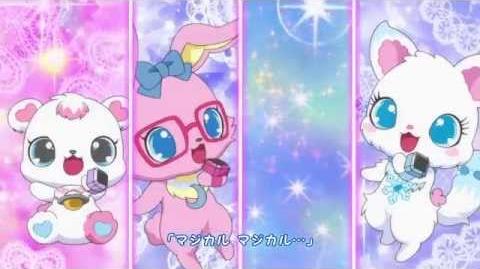 Jewelpets changing into humans? What do you think about that?
What's your favorite theme among the Jewelpet anime series?


Create blog post
Refresh
Just to inform you guys that today, i have to take a few day-offs in this wiki for a few days, because I am not in a mood of uploading or even editing anything related to Jewelpet today.

Here's the reason why:

Today, I'm having a sad day. I was informed that my mother passed away yesterday. The reaso…

Read more >

soryr i havent been on guys i just went to a trip to corpus christi and i also went to places and my cat isnt in good health and ive been having constipation and i have been working on lots of other things, so how are you guys doing without me? swell? well id like to say that i may come here only l…

Read more >

OK, since nobody cares about me urgent call, im feeling REALLY hopeless as i still can't deal with new wikia. Also, nobody wants to join in & help mE!!!!!! 

IS there any people who wants to be a vouleenteer??????????

Read more >
See more >

Forum Activity