Welcome to Jewel Pet wiki!
We currently have 418 pages. This is a site dedicated to the Jewel Pet franchise. Contributors are welcome!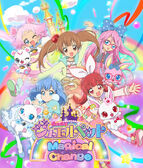 Jewelpet Magical Change
is an upcoming magical girl anime series based on the
Jewelpet
franchise. It is the 7th anime series overall. It is scheduled to premiere on April 14, 2015 at TV Tokyo and its affiliates at 9:30 AM.
For the first time in the franchise, Jewelpets are given the ability to transform between a Jewelpet and a human. The series will also introduce a new Jewelpet character named Larimer.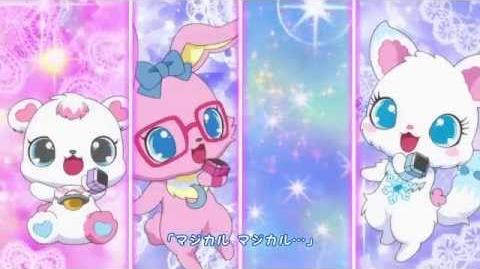 What's your favorite theme among the Jewelpet anime series?
Which Sweetspet is your favorite? (alphabetically sorted)


Create blog post
Refresh
hello everyone this is jewelfun here jewelpets and human partners canenjoy be lovey dovey and learn together with oyhers

Read more >

https://myanimelist.net/anime/34597/Jewelpet_Mahou_no_Kuni_kara_Kita_Okyakusama

There's going to be a Christmas special that'll be a crossover between JMPC and that Fairilu thing that replaced it.

Thought it'd be of interest to the wiki.

Read more >
See more >

Ad blocker interference detected!
Wikia is a free-to-use site that makes money from advertising. We have a modified experience for viewers using ad blockers

Wikia is not accessible if you've made further modifications. Remove the custom ad blocker rule(s) and the page will load as expected.